Looking for more insights from IFSE? We've organized our blog posts by category and topic, to help you quickly find the content you need.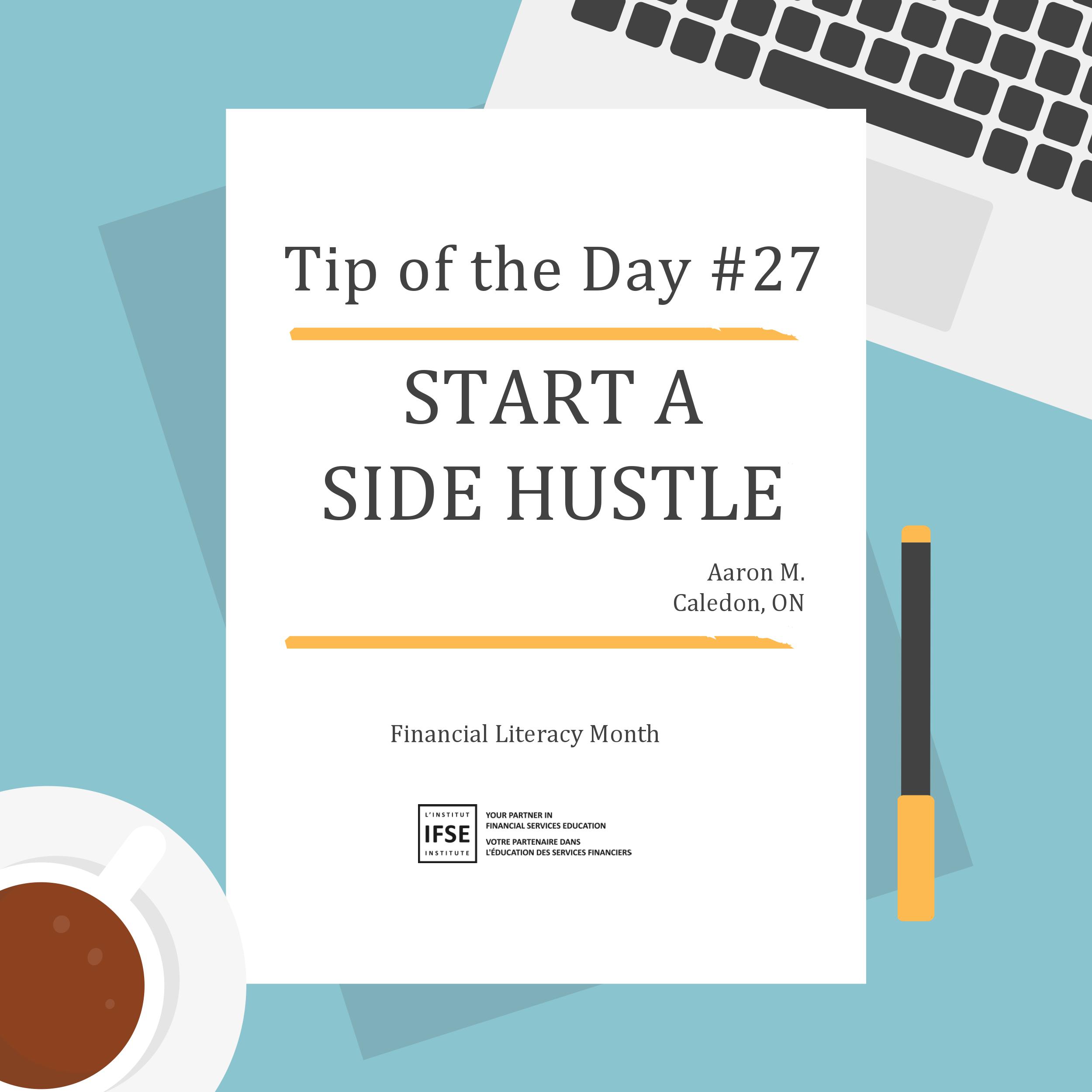 Tip of the Day: Start A Side Hustle Consider doing something on the side where you can earn a little extra money. It could be a hobby or an interest that you have. By starting off small, the extra cash is a bonus. If it takes off, you could end up doing something you love […]
---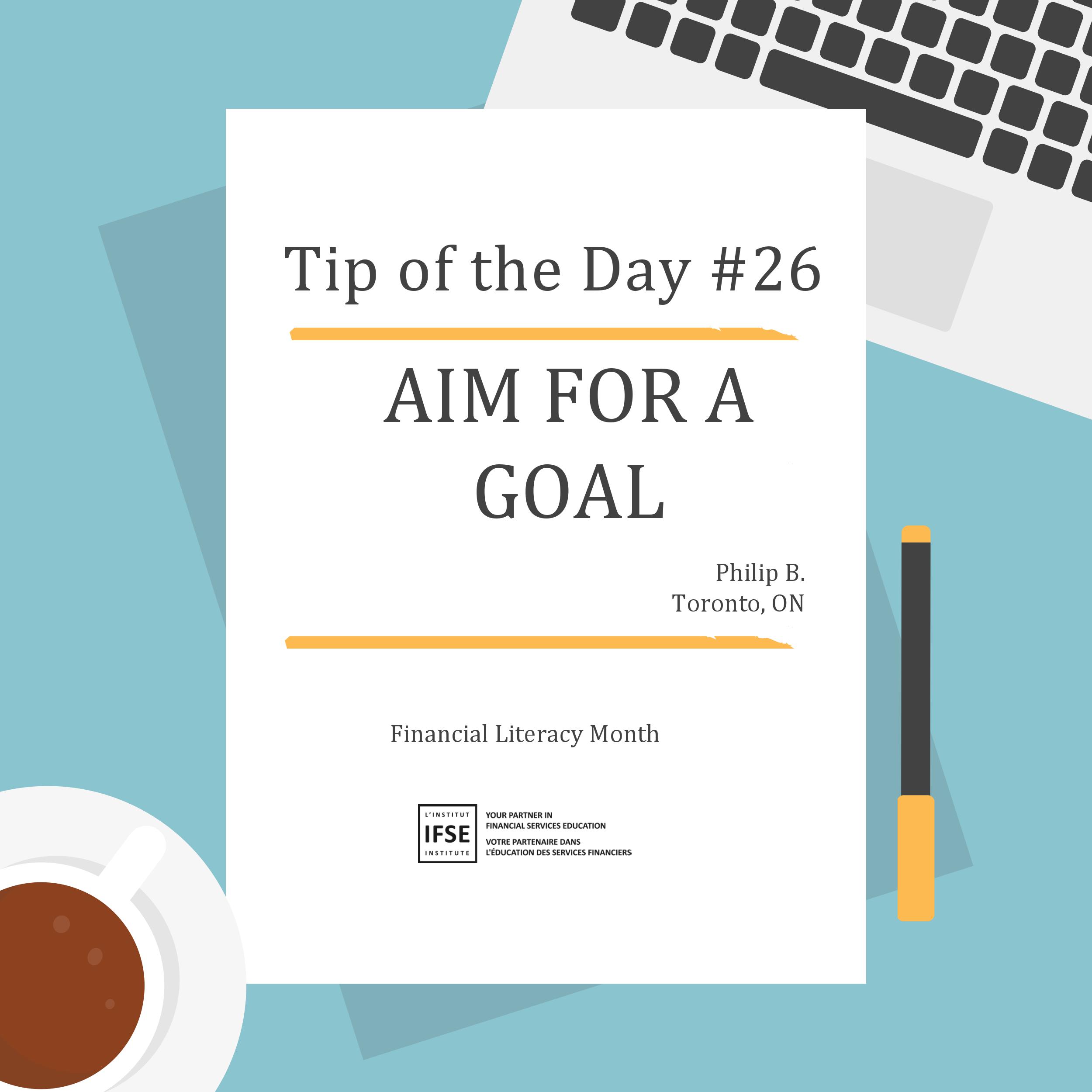 Tip of the Day: Aim For A Goal Take at least 10% of your income and put it aside as a reserve fund for unexpected expenses. Then take another 10% and invest in products that will increase your equity.
---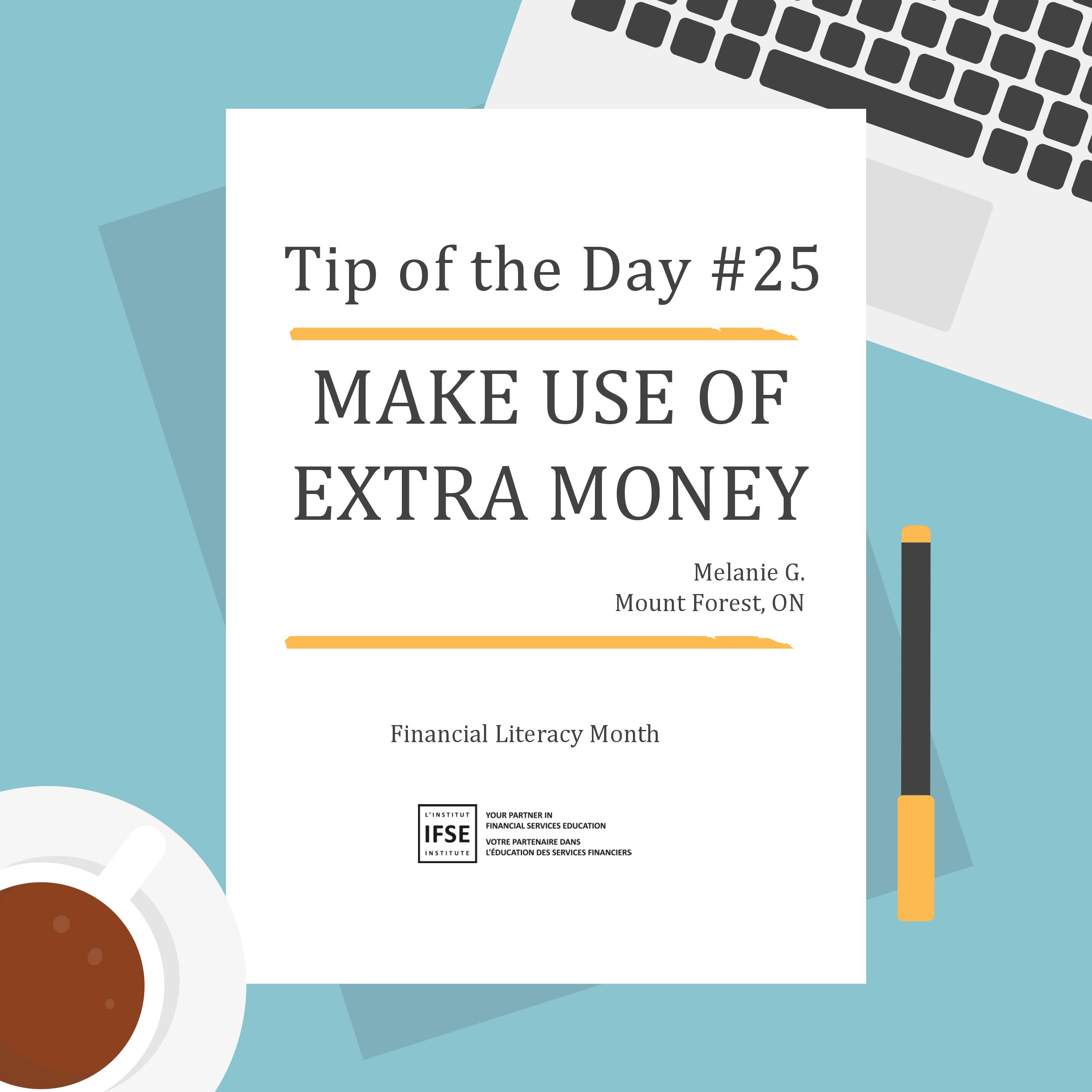 Tip of the Day: Make Use Of Extra Money I do not include my Canada child benefit (CCB) into my family budget. It gets deposited into a separate bank account and then goes directly into a registered education savings plan (RESP). I top up as needed but for the most part the government is paying […]
---