IFSE helps students chart their career path
Over the past 50 years, IFSE Institute has helped 250,000+ industry professionals prepare for a career in financial services by providing quality education and training. As an extension of its services, IFSE has built out these "free" career resources available on its website. Whether you're looking to start a new career or to advance further in your chosen path, we're sure you'll find these resources beneficial.
Day in the life – career videos

These short videos give you a snapshot into the day in the life of the careers profiled. You can get a general overview of what to expect as well as learn about the key duties and responsibilities of the role. The videos capture the essence of what the jobs are all about.

The Career Pathways is a user-friendly tool that is organized into four categories: starting your career, advice channel, operations/back office, and compliance. You can click through the interactive graphic to reveal various job roles. Each role provides a job description, list of key skills or attributes, estimated salary range, and recommended courses.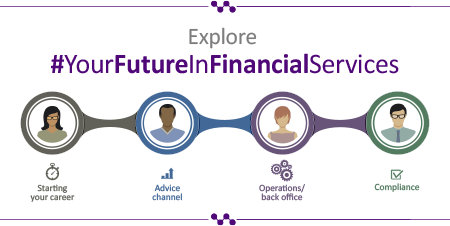 IFSE posts content on a wide variety of topics including career-related information, advice, and tips. You can learn about optimizing your LinkedIn profile, conducting informational interviews, shifting into a financial services career, and much more. For those new to the country, you may want to read about how to overcome a lack of Canadian work experience and view our New Canadians page.
Ready to find that job? Connect with industry employers and view available job postings on IFSE's Careerlink website. Find out who's hiring now.
IFSE is committed to delivering best-in-class financial education and support and empowering individuals with the knowledge to guide their career journey. Continue to check back on the IFSE website as we continue to develop more and more resources to help you pursue that dream career.