Are you looking to start or advance your career in the financial services industry? You came to the right place! IFSE is a leader in the delivery of online learning and helps students, like you, work towards achieving their career goals in financial services.
IFSE's courses offer a world of opportunities for your career in financial services. Our list is not exhaustive, but here are the common areas for careers within the industry where you can put your training into action:
Banking
Insurance
Mutual funds
Exchange-traded funds
Private equity
Credit unions
Financial planning
Investment dealers
Pension managers
Stock exchanges
Industry regulators
Financial media
---
Day in the Life – Career Videos
If you're interested in working in the financial services industry, our "Day in the life" videos provide a unique perspective on three key industry roles: Client Services Representative, Insurance Agent and Mutual Fund Advisor. Put yourself in their shoes, and see what a typical day is like.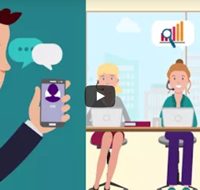 Get a behind-the-scenes look at how a Client Services Representative helps clients solve problems, process trades, and much more.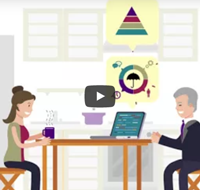 Gain insight into how Insurance Agents structure their days to help protect clients and their families with the right financial solutions.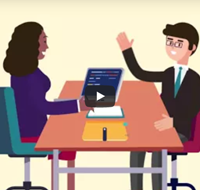 Catch a glimpse of how Mutual Fund Advisors work with clients to help them reach their financial goals.
---
New Canadians
If you're new to Canada, we have resources that can help you get established and discover more about a career in financial services.
Professionalism
Industry professionals need to constantly upgrade their skills. Learn about the exciting opportunities IFSE offers to build employees' or students' knowledge.
Success stories
Interested in learning more about a career in financial services? Read these inspiring case studies to gain insight into how real-life individuals achieved success.
Career Seeker
Find your dream job today!
Search for career opportunities
Access our resume builder
Post your resume
Apply for jobs
LOGIN
Employers
Attract and hire the best talent:
Post jobs
Review resume matches
Advertise your organization
LOGIN
For details on advertising and job posting prices, please contact info@ifse.ca
Careers Blog
Check out our blog articles that provide tips on finding jobs, writing resumes, preparing for interviews, optimizing social media, and much more.
View More Blogs