Back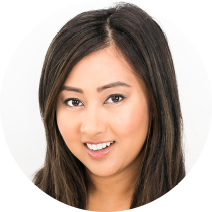 As both an employee and a member of her credit union, Hershey helps shape its footprint in the community
| Label | Fact |
| --- | --- |
| Position: | Financial Advisor |
| Company: | Prospera Credit Union |
| Best part about my job: | Meeting people, learning about their lives and goals |
| Hobby: | Photography |
| Place you love: | Vancouver's Seawall |
| | |
A cooperative, community approach to financial services
As a financial advisor at Prospera Credit Union, Hershey appreciates the benefits of working for her employer. Although a credit union provides many of the same services as a traditional bank, such organizations operate as a cooperative, where clients and employees are actual members who can participate in organizational decisions. This creates a different type of company culture, one that Hershey has been proud and happy to be a part of throughout her financial services career.
Building a career on trust
Having spent most of her professional life in the credit union space, Hershey has a unique perspective on both providing financial services and career development. She began in a customer service role in B.C. credit unions, and worked her way to becoming a financial advisor. Key to this transition was developing strong interpersonal skills to fully understand and deliver on the needs of her clients, who are also members of the credit unions she has worked for.
"Building your conversational skills and creating rapport are really key to transitioning from a service role to an advisor role. Being able to communicate and connect with different people and personalities is really important in banking, and in life. Of course, you have to be knowledgeable. However, you can give all the advice you want but it won't really go anywhere unless people trust you."
Being part of the community
The organizational structure of a credit union as a cooperative helps foster a sense of community, in which the credit union itself, along with its member employees and member clients, become fixtures wherever they operate. Hershey has found that to be true for credit union branches in both small towns and large cities across British Columbia.
"Part of being a cooperative means investing deeply in the communities that we serve. Community is a core value and something we try to keep in mind as we run the business. We really understand that financial, physical and emotional health are all important, and try to make a difference for members and communities. It's funny: when I first started my husband came to visit me at work, and afterwards he said, 'Wow, you guys are so fun, it's weird.' It's not like that where he used to bank. We switched him over!"
The member and employee perspective

Hershey is herself a member of the company she works for, Prospera Credit Union. Membership in the credit union cooperative gives her a sense of ownership and unique personal investment in her career, and both she and her member clients benefit from their close alignment of interests.
"It makes me feel strongly invested in the work that I'm doing, because I understand my role from both perspectives. Our team always does what's best for our members, helping them grow financially. I think this perspective empowers me to really promote Prospera, because I really believe in what we're doing here."
The importance of continual learning

Hershey cannot stress enough the value of continually educating yourself, through a combination of on-the-job experience and ongoing industry courses and accreditation. She is currently taking IFSE's Canadian Investment Funds Course, and is finding it invaluable in her career progress.
"I think continuing education really challenges you to think outside of the box, and it shows you many external factors that you might not even think about, and how they impact your career and the work you do."
What would you tell your younger self at the beginning of your career?
"Seriously chill out, but also work hard. Try not to compare yourself with other people. Work is meant to be hard, and it's going to challenge you, but look at each challenge as a learning opportunity."