Back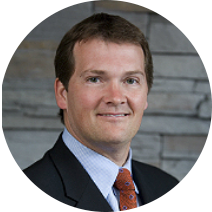 Craig's multi-faceted career laid the foundation for his work in private equity markets
Label
Fact
Position:
President, CEO and Company Co-Founder
Company:
Tri View Capital Ltd.
Education:
McGill University
Bachelor of Arts – History and Political Science
Good read:
The 5 AM Club by Robin Sharma
Memorable travel destination:
Bordeaux region, France
Building a career with stepping stones
Craig describes his professional journey as being a progressive one. Every career step seemed to set the stage for the next one: he went to university to become a lawyer. Instead, he began his career in consumer packaged goods industry advancing in sales to getting elected to political office and then to co-founder of a leading private equity firm and exempt market dealer with specialized expertise in real estate and tax-efficient investing.
One of Craig's pivotal career steps began fairly early, when he was earning his undergraduate degree at McGill University (as well as playing on the university's hockey team), with an eye to eventually going to law school. At the time he also had a job selling frozen food door-to-door, to support himself financially and to improve his French while living in Montreal. This led him to meet a new professional acquaintance that would shape the next step of his career path.
"It's amazing that when your choice is between eating or starving, you can learn a language pretty quickly! And what ended up happening was I got to know a member of the Molson family; he became a client of mine. He told me that I was the kind of person that's meant to engage with people, not to just read books. That advice in many ways led me to work in sales in the beverage and alcohol industry instead of becoming a lawyer."
Following a career that led Craig from Calgary to Toronto as General Sales Manager for a leading Canadian wine and spirits company, Craig returned to Alberta and entered public service, becoming an elected alderman (city councillor) for the city of Calgary. He describes his two-term stint in politics as an incredible learning experience, serving as deputy mayor during Alberta's hosting of the 28th G8 Summit, acting as a police commissioner and, perhaps most importantly, helping to oversee the growing infrastructure of a city that was going through rapid economic expansion at the beginning of the 21st century.
"All that growth meant billions of dollars in infrastructure investment. I had to quickly develop an understanding of why projects get built, how they get built, and how they go through the process. By the time I left office, I found I really enjoyed dealmaking, negotiating with civic officials, private developers and other orders of government on how to build a city. And it was through that experience that I decided to get into what I do now: private equity and real estate."
Private equity, real estate and the exempt market

Craig is co-founder, CEO and President of Tri View Capital, a leading firm in the exempt market space. Exempt market securities are investments that can be sold without a prospectus and are only made available through an exemption, like with accredited investors. Many advanced products and strategies fall into this category, including private equity and real estate. As a specialist in these areas, Craig says it's a particularly exciting time to be joining this side of the investment business. Institutional investors are increasingly looking for assets beyond traditional stocks, bonds and cash, small business entrepreneurs are finding private markets a more attractive option for financing growth, and real estate, despite being in the alternatives category, is a type of security many investors feel intuitively comfortable with.
"We like real estate for two reasons: it's easy to explain and it's easy to understand. If a client has ever bought a home or rented, the premise is the same as investing in all real estate asset classes. If you understand real estate, then the exempt market side is a great place to be: we invest in things that have positive upward trends, like car washes, self storage, student housing and mobile homes. It's hard to find those kinds of investments in the stock market."
An industry hungry for new talent

For aspiring private equity professionals, whether in sales, analytics or investment management, Craig recommends taking the IFSE Exempt Market Proficiency Course and pursuing a Chartered Financial Analyst ("CFA") designation. He has also observed that demographic shifts among the professionals in the industry and the types of investors looking to invest in private equity has created a need for new talent, especially among traditionally under-represented groups such as younger workers and women.
"The reason I sought public office was to make a difference and make my community better. I believe that same philosophy works in private equity. I honestly believe that in private equity we're making people's lives better, by making a stronger economy, connecting investors to small and local businesses and growing these small companies into mid-sized and, hopefully, large companies someday."
What would you tell your younger self at the beginning of your career?
"I don't really look back saying, 'I woulda, shoulda.' I like my journey, and I like being a generalist. Someone who has knowledge of many different areas tends to be a better leader than someone who's solely focused in one area of expertise. My goal in my life has been to become a better leader through this journey, growing a team and building a company that I believe in."