Back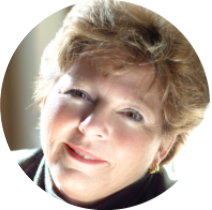 By creating a culture of compliance, Cheryl stays one step ahead of changes in industry and regulation
Label
Fact
Position:
Vice President Risk Management,
Chief Compliance Officer
Company:
Hub Capital Inc. / Hub Financial Inc.
Industry associations:
Chair, Mutual Fund Dealers Association Central Regional Council Treasurer, Charter Member, Association of Canadian Compliance Professionals
Good read:
The Snowball: Warren Buffett and the Business of Life by Alice Schroeder
Hobby:
Outdoor activities at the cottage, spending time with her five grandchildren
Keeping abreast of the regulatory landscape
Cheryl's risk management and compliance role encompasses two companies. The first is Hub Capital Inc., a mutual fund dealer that provides investment products and solutions to individual and corporate clients across Canada. The second is Hub Financial Inc., the largest managing general agent ("MGA") in Canada (an MGA plays a distinct role in the distribution of life insurance products by facilitating the flow of business between the life insurance company and its brokers). Similarly, Cheryl's own role can be viewed as running along two paths: ensuring her firms and their individual advisors are compliant with rules and regulations; and preparing them for the future demands of the market and industry.
Compliance impacts an entire organization
In a nutshell, Cheryl sees the primary role of a compliance specialist as ensuring the protection of the investing public, whether they're clients in the insurance industry, investment industry or both. However, Cheryl also sees compliance as a holistic function of any financial services organization, touching on virtually every level of the firm. Careers that necessitate a compliance skill set may include managers at a broker's branch level, head office supervisors, anti-money laundering specialists and compliance analysts. Ongoing changes in the investment and insurance industries will likely make compliance increasingly important in the future.
"We're seeing an incredible shift in oversight: increasing regulations, increasing compliance costs and increasing enforcement. That's the shifting landscape that advisors are facing, and the expectations from a regulatory standpoint are very high."
For aspiring insurance professionals with an independent and entrepreneurial spirit, Cheryl encourages them to look into opportunities to work with an MGA, like Hub Financial. The MGA functions as an intermediary between insurers and advisors, providing the latter with product expertise, training and support, and the benefits of economics of scale. Meanwhile, advisors retain the freedom to develop their own client relationships and set their own strategic direction for their practice.
"The MGA is the lifeline for agents, who typically cannot contract directly with an insurer. Our role includes providing programs and tools to help them grow and protect their businesses."
Embracing a culture of compliance

As in almost every aspect of financial services at present, the compliance sphere is in a constant state of change. Cheryl notes that the level of oversight and due diligence, as exhibited by such requirements as more stringent know-your-client rules, have highlighted the level of responsibility advisors have to recommend the best products for their clients. For new advisors just entering the industry, Cheryl recommends studying compliance closely and integrating the principles of transparency and disclosure into their practices from the outset.
"Compliance can actually add greater value to an advisor's practice. So, don't resist it, embrace it, and then put these principles into practice. You can then build yourself a very valuable business, with valuable clientele, and a sustainable model that can even keep going after you've left the industry."
In a constantly changing industry, lifelong learning is an almost essential part of a successful career plan. Cheryl credits continuing education courses as being integral to her own career. These courses include several at IFSE Institute, such as the Canadian Investment Funds Course, and earning her Certified Financial Planner® designation. Her involvement with industry associations, such as the Association of Canadian Compliance Professionals has also been a boon to her career.
"The industry has changed significantly through the years. I don't think there's ever a point that you should stop learning, because it keeps you current. If you're looking at making a career change, then look at the direction you want to go, and then at some of the industry designations and accreditations that are available to get you there."
What would you tell your younger self at the beginning of your career?
"You should not be resistant to change. You might start something that you don't intend on making into a career, and it ends up being a career. Trust your intuition, keep calm and keep organized."