COVID-19 (Coronavirus) Update
june 22, 2020
Beginning July 11, 2020, IFSE relaunches paper-based proctored exams in select locations.
JUNE 5, 2020
IFSE introduces computer-based online proctored exams for select courses starting June 10, 2020.
Important Information for IFSE Institute Students
Updated June 22, 2020
IFSE Institute is closely monitoring the COVID-19 situation and following the guidelines as set out by Canada's Public Health officials. The health and safety of our students, staff, instructors and partners is our number one priority.
Office Closure
IFSE Institute's Mississauga office is currently closed and all our staff are working remotely. We continue to provide customer service support from 8:30 a.m. to 5:30 p.m. (Eastern Time) through our email and phone lines. Given that most organizations are now operating remotely, you may experience some disruptions when contacting us because of the increased burden on the internet infrastructure. Your business is important to us and we will do our best to reconnect with you and address your inquiry.
Online Registration
There are no changes to IFSE's online course registration. You can continue to register for your courses by logging into IFSE's education portal. For web-based courses, your course material is available immediately after you complete your registration. If your course is a textbook or you ordered printed material from us, there may be a slight delay in your delivery because courier companies are experiencing higher than normal volumes at the moment.
PAPER-BASED PROCTORED EXAMS
Where possible, paper-based exams are relaunching starting July 11, 2020. Seats for exam sessions are limited due to social distancing requirements and jurisdictional restrictions. We continue to closely monitor the COVID-19 situation on a day-to-day basis and may at our sole discretion suspend exam sessions should the need arise.
Rules for in-person testing:
Don't attend your exam session if you are feeling sick, tested positive for COVID-19, or have been asked to self-isolate by a health official
Face masks / coverings are mandatory while testing
Social distancing must be observed at the testing site (6 feet / 2 meters)
Only exam candidates are permitted in the exam session
Pencils and erasers are mandatory and will not be provided at the exam
There are no washroom breaks during the exam
Special accommodation requests must be made before the exam date
You are required to sign a waiver at the exam session to proceed with your exam
For more information, view our paper-based proctored exam webpage.
COMPUTER BASED proctorED exams
Computer-based proctored exams are delivered either at a test centre or in the comfort of your home or office by our partner, Pearson VUE. Computer-based testing is available for these exams:
Canadian Investment Funds Course
Exempt Market Proficiency Course
Ethics and Professional Conduct Course
Test centres
Test centres are subject to jurisdictional directives, which may restrict opening, limit capacity, or mandate health and safety practices. For more about Pearson VUE's testing during COVID-19, please visit their website.
Online remote proctoring
On June 11, 2020, IFSE introduced computer-based online proctored exams where students can write their exams in their home or office. Students should ensure they meet the technical requirements before they select this option.
For more information, visit IFSE's computer-based online proctored exams webpage.
Course Extensions
We know that this is a stressful time for you and to help alleviate the pressure, IFSE has extended course deadlines to December 31st, 2020, if your course originally expired anytime in 2020. This extension applies to:
courses with in-person exams
life insurance courses
There is no charge for the course extension.
Thank You for Your Support
Financial services professionals play an important role as essential workers during these critical times. We want to thank you for choosing IFSE Institute to help support you in your career endeavours.
FAQ
Is IFSE Institute closed?

Our office is closed to comply with the Canadian government's guidelines and to help stop the spread of the virus. However, all our staff are working remotely and our customer service team remains available for students during normal operating hours.
Can I still register for a course?

Yes, you can register for any of our courses by logging into IFSE's education portal. For the majority of our courses, your course material is available online immediately after you complete your registration so you can start studying right away. If your course comes in the form of a textbook or you ordered printed material from us, delivery may be delayed due to higher than normal volumes experienced by the courier companies.
Can I still purchase printed materials?

Printed materials as well as any other additional course resources are still available for purchase on our website. However, delivery times may be a little longer due to the higher volumes experienced by the couriers.
Can I book an in-person exam for July or August?

You can now book an exam session for paper based exams for the months of July and August. You can also book a computer based exam if your exam is setup with Pearson VUE. Availability may be limited due to capacity and social distancing requirements that test centres are required to follow.

Please note that this is a fluid situation and changes such as cancellation or re-scheduling may occur at any time. You will be notified by email of such changes
When are in-person exams resuming?

Paper-based proctored exams will resume on July 11, 2020 with specific health and safety restrictions in place following the latest governmental guidelines.
Will IFSE Institute be giving priority to students whose exams were cancelled due to the pandemic?

Priority will be given to students who have had their exams cancelled. Once we are back to normal, we plan to increase the frequency and capacity of our exam sessions to accommodate all our students. We want to ensure that students are able to test quickly and safely in order to complete their courses.
What if my course is expiring soon?

All courses with in-person exams and for life insurance licensing with expiry dates in 2020 have been extended to December 31, 2020, at no extra cost to ease the pressure on our students.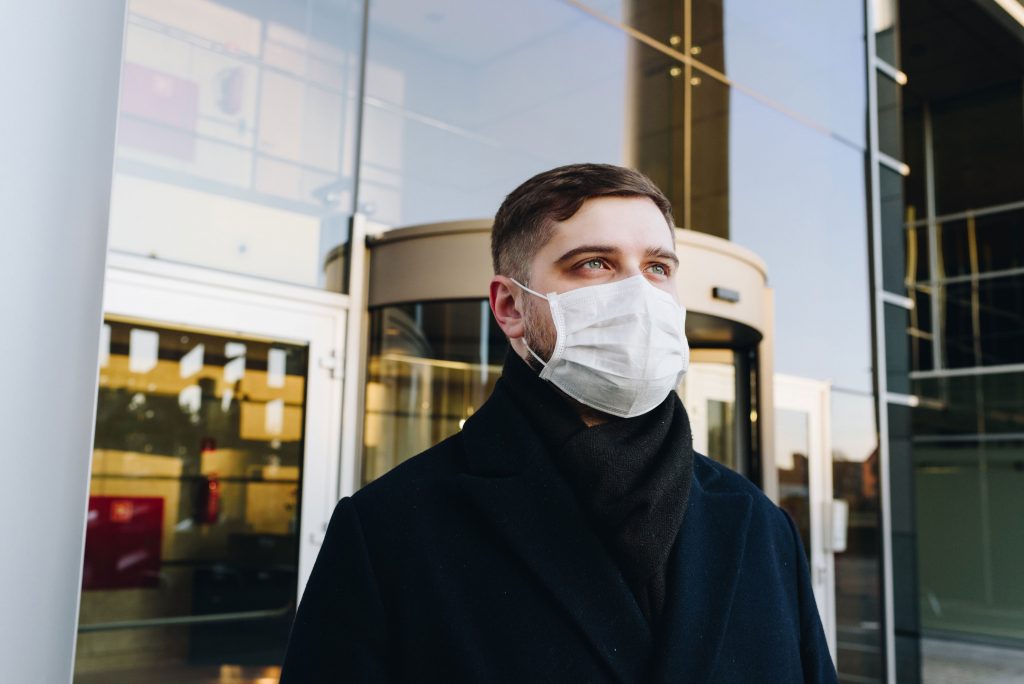 Health Advice
Stay healthy and limit spread
Stay at home and avoid non-essential trips in your community
Keep at least 6 feet away from other individuals
Wash your hands frequently with soap and warm water for at least 20 seconds
Cough or sneeze into a tissue, your sleeve, or arm
Clean and disinfect frequently touched objects and surfaces
Avoid crowded places and non-essential gatherings
Consider wearing a non-medical mask and gloves when out in public
RESOURCES
BLOG